About Jennifer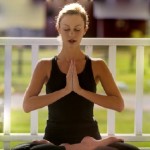 About Jennifer is a natural psychic reader and energy worker. She gives Psychic Readings at her Elmhurst and Chicago locations, and by Phone.
While Jennifer is a third generation Psychic and spiritual intercessor. She gives advice on all matters, but Love and Relationships are her special interest. She has been helping people find lives of Love, Success, Peace, and Happiness for more than 20 years
With Positive Energy
As a result It's her goal to make sure her gift is a positive force in this world.  Therefore She believes that along with her special ability, comes accountability and the obligation to do her very best for all who seek her help. That's why she has dedicated her life to helping others with her psychic gift, however
Jennifer never imposes her personal spiritual beliefs on others but she has a strong faith in God and considers her special ability a gift from the divine. Therefore Jennifer does not work with voodoo, black magic, Santeria or any other dark form of energy work.
With Jennifer, you will get caring, reliable and confidential advice and specific direction to your best possible future.
In Elmhurst or Chicago or by Phone
You can see her at either her Elmhurst or Chicago location or have your reading over the Phone.
A Note from Jennifer: You were born entitled to Peace, Happiness and Love. These are part of your Birthright from our creator. I look forward to helping you claim that Birthright.
Sincerely Jennifer.
Make an Appointment Today
Call (630-359-5381)

Email askjenniferrightnow@gmail.com
About Jennifer Training:
Jennifer was mentor by her Mother, and Grandmother, both powerful psychics themselves. Through their tutelage, she learned how to focus her psychic energy and how to protect herself and others from outside negative forces. They impressed upon her the importance of being responsible for her gift and its use. Jennifer now helps others to understand and apply their special psychic gifts.
Special Interest: She gives advice on all matters, but she has a special concern for relationships because she has noticed that it's our relationships with others, (especially our love relationships) that can cause us the most Joy, or pain.
Mission: Jennifer feels she is accountable for her gift and its application. She wants her psychic guidance and energy work to be a healing force in the world and to be a positive energy in the lives of the people who turn to her for help.
Abilities: Being both clairvoyant and empathically psychic she can see as well as feel ( sense ) the events of your life – past, present and future.
Available Services when ever you want : Jennifer offers a wide range of readings and services. Available readings include psychic reading, Tarot card readings, Palmistry, Soulmate readings astrology charts.  She also offers help to those who need energy clearing, soulmate uniting and chakra balancing
A Psychic Reading with Jennifer will give you understanding for what has past, strength for the present and direction for the future.
Schedule an appointment today
To make an appointment you can call
Call (630-359-5381)

Email askjenniferrightnow@gmail.com
June 12, 2016
Psychic Jennifer